About Us
Shrapnel Believes in Collaboration
We work closely with clients and suppliers to create custom presentation products, manufactured locally, on time and on brand.
Original Customization Techniques
Branding is an important part of presentation and we have worked hard to offer original techniques to help you look your very best. With the talent pool of creatives constantly growing there has never been a better time to invest in standing out of the crowd. In our digital world a new level of appreciation has evolved for high end print and well designed custom presentation pieces that engage the viewer in a tactile way, allowing them to experience your vision and appreciate your message firsthand.
More Info
Creating Custom Products
We specialize in creating custom presentation products.
If you are looking to manufacture a small run of high end product we offer design and build services that produce quality results. Presentation products like custom boxes and displays are our specialty but we have been known to produce everything from home products and jewelry to art pieces incorporating client ideas and artwork. Contact us to access our network of artisans and technicians who can help actualize your ideas.
Shop now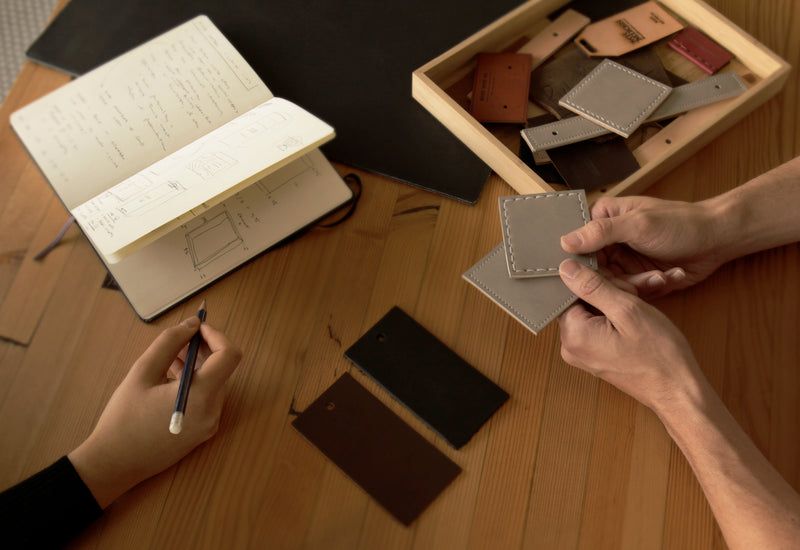 Shrapnel Believes in Sustainability
Being green comes naturally to us and we consider every aspect of our process and how it affects the world around us.
We design and manufacture our product in Vancouver, Canada minimizing the amount of distance our product travels to get to the majority of our clients in North America. We source all of our materials and processes from Canadian companies and a surprising number of our suppliers are based in our neighbourhood right here in East Vancouver.
Shop now