Custom Processes
Customizing your portfolio is an excellent opportunity to impress clients. Whether you're designing a presentation series for a client or just a one off portfolio for yourself, see our project gallery to get inspired. Do you have an idea for a custom presentation piece that is not part of our stock product line? Give us a call or send us an email and we can collaborate on a design that suits your needs.
Burnt Etch / Frost Etch
Laser etching permanently engraves your artwork into the surface of your portfolio. It bites into  wood creating a burnt etched indentation that contrasts with the finish allowing your brand artwork to jump off the cover. When applied to our anodized aluminum portfolio covers the result is a frost etching in a white or off-white tone.
+ $75.00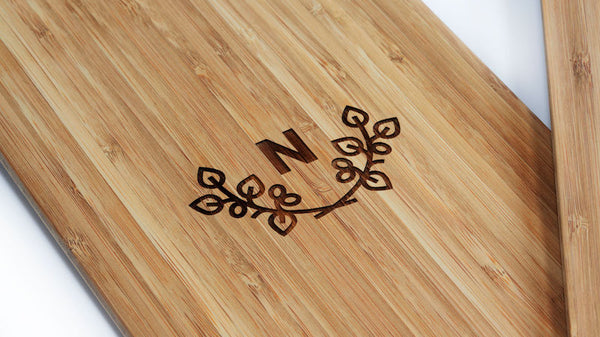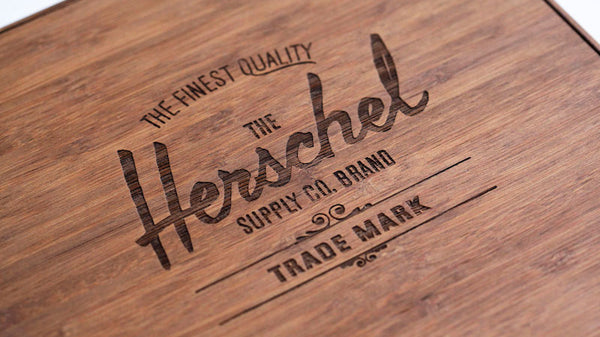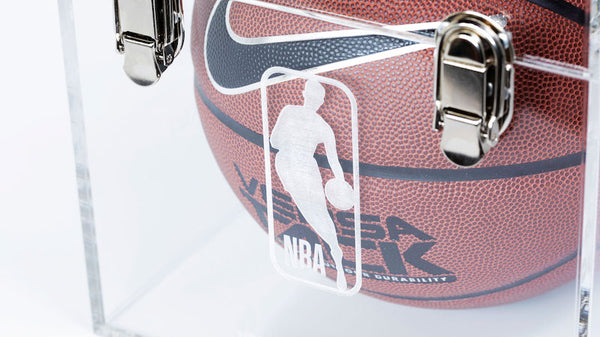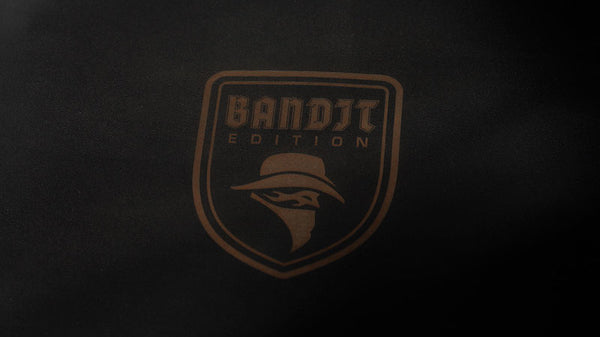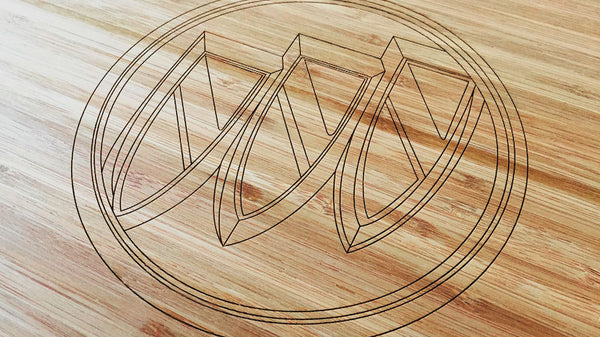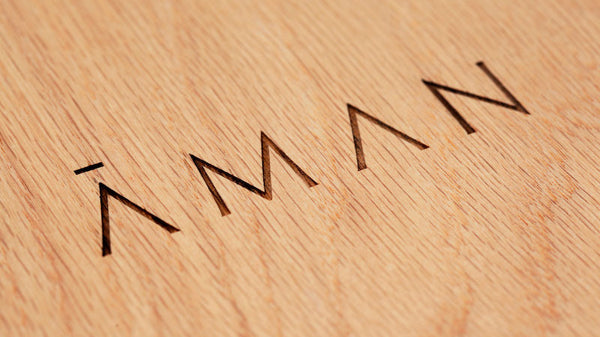 Foil emboss is a die stamp technique that uses heat to apply a foil to your leather portfolio. Available in metallics such as silver, gold, copper or black. This application bites into the leather embossing it and leaving a foil finish embedded permanently into the leather.
+ $275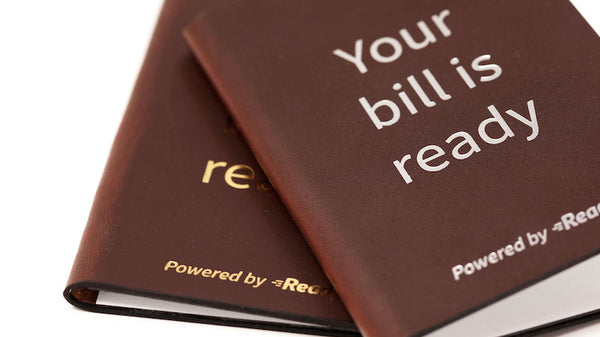 The paint fill technique can be used on painted materials such as aluminum or wood. This process removes the top layer of paint from the cover of the portfolio exposing a second contrasting layer underneath.
+$150.00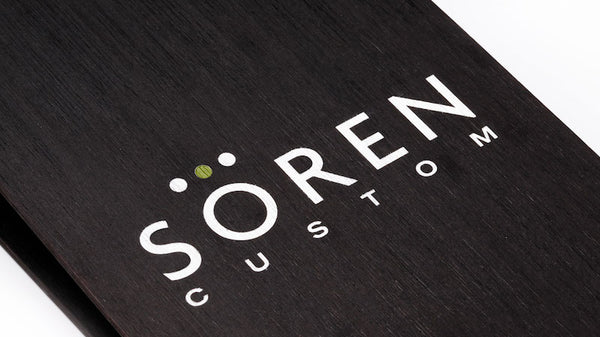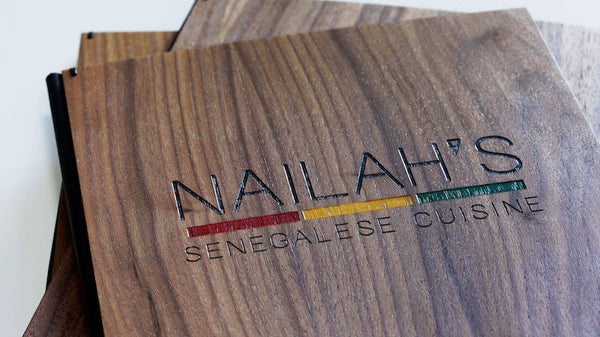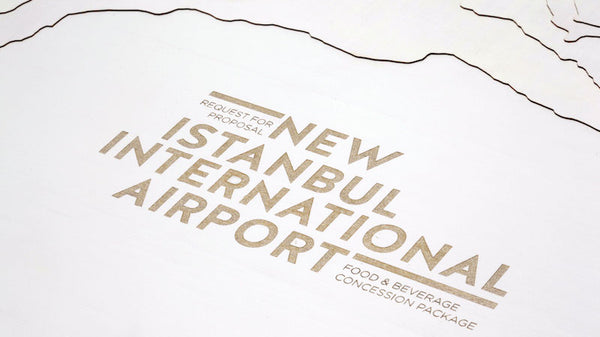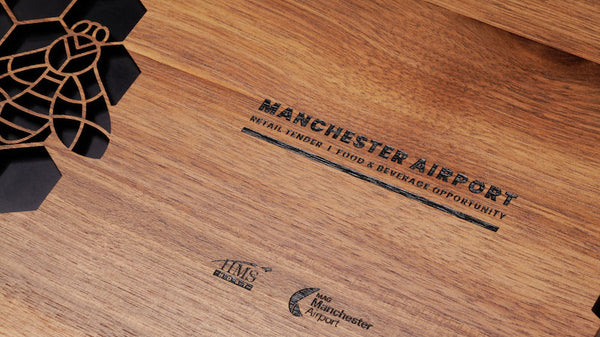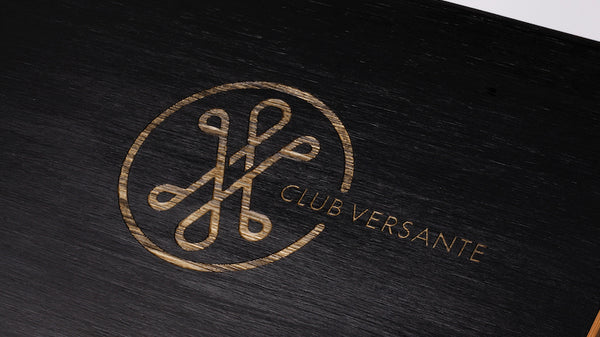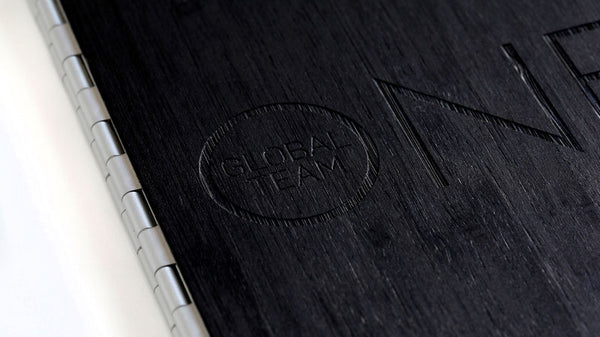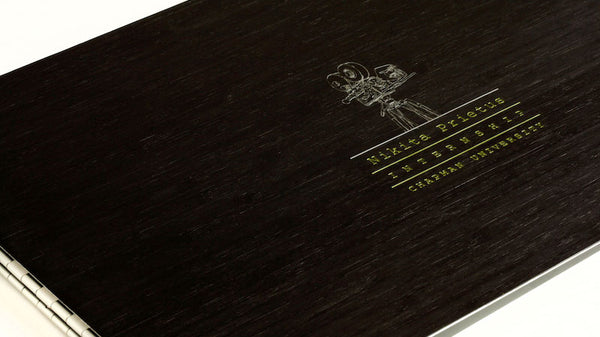 Mounting a plate to your portfolio cover is a great way to brand your book by combining it with etching or UV printing. Plates can be recessed into the cover for a flush finish on wood grain portfolios or planted on to the cover of our aluminum books.
+$125.00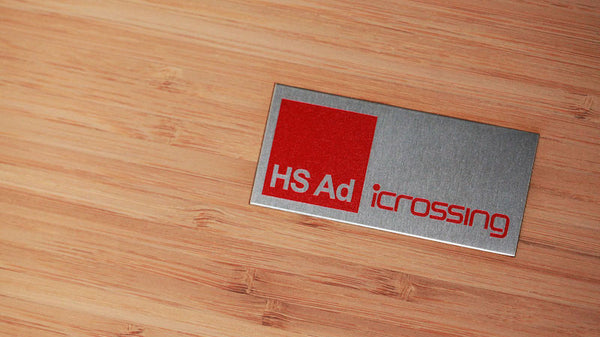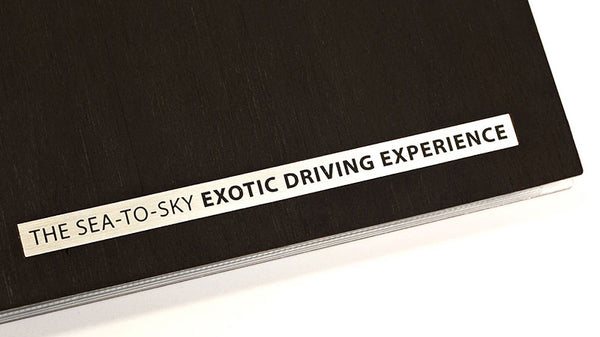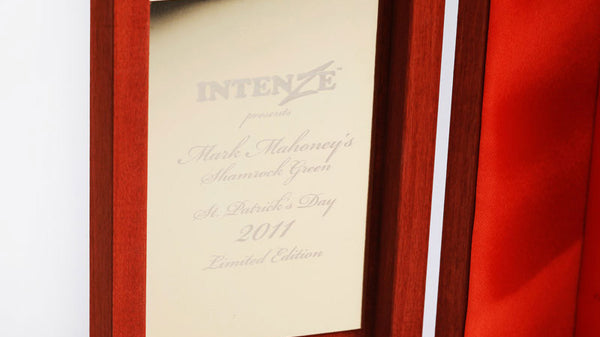 Our cut out method is used to cut a window or shape through woodgrain or acrylic portfolio covers to reveal the interior finish or cover page of your portfolio. This process is often used to cut a pattern or logo element through the cover to reveal a hint at what's inside.
+$150.00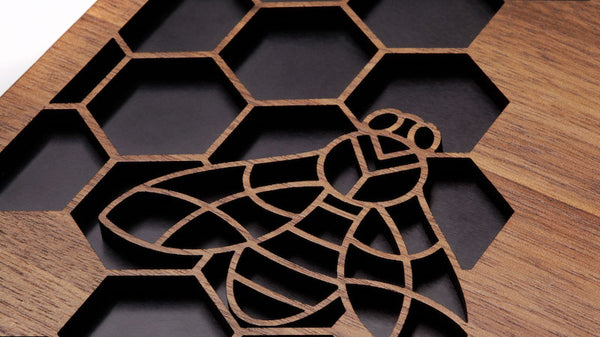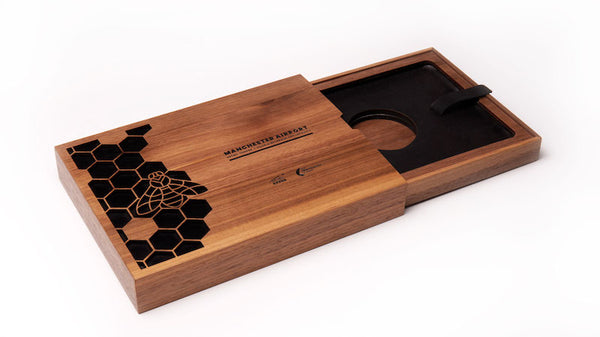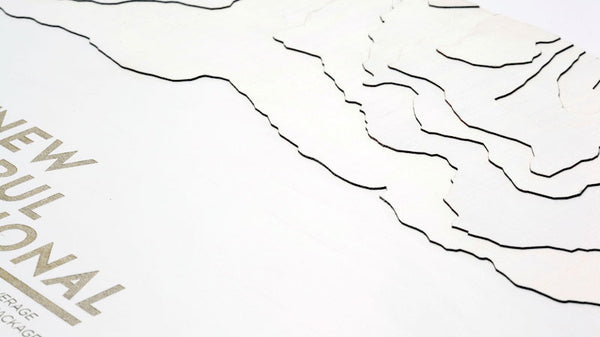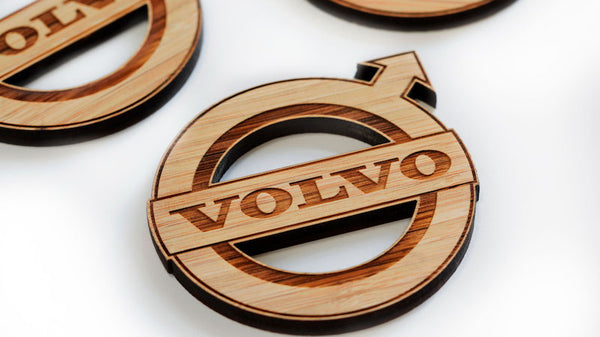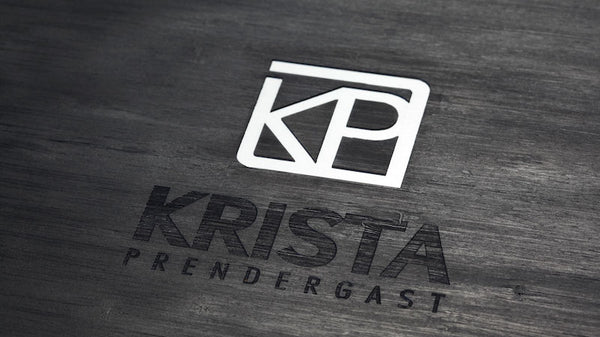 The UV printing process lays ink onto the surface of your portfolio and bakes it onto the cover. The process is permanent and leaves a slightly raised surface where the artwork has been applied. We are able to match Pantone colours for brand continuity.
+$125.00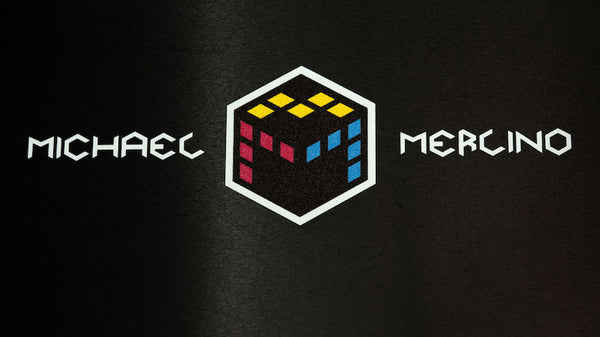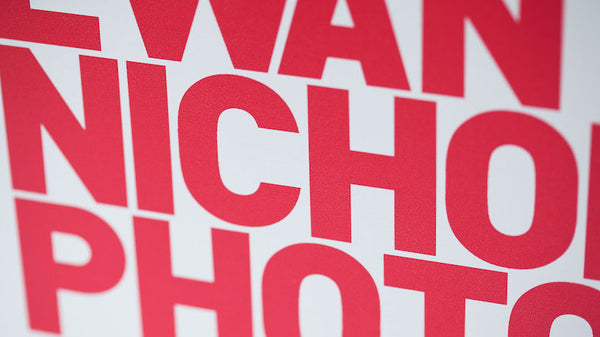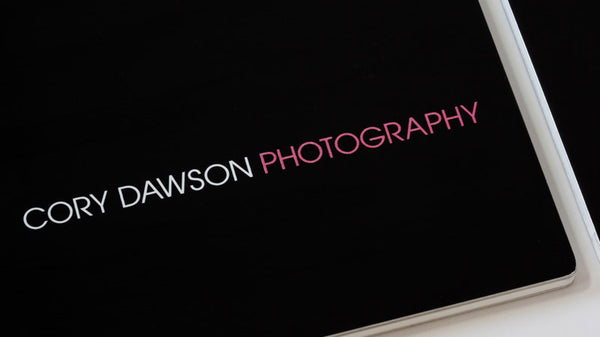 An inlay is possible if working with wood or acrylic by laser etching a pocket out of the cover or lid and filling it with another material to add colour or contrast. This process can be raised, flush or recessed depending on what materials you select for your presentation. You can choose from various woods, metals or plastics to bring some extra attention to your cover art.
+ $150